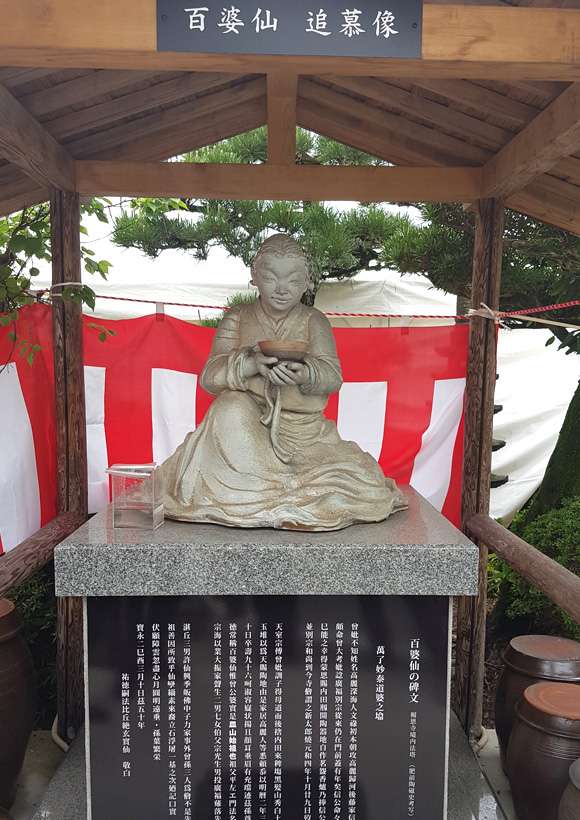 Statue of Baek Pa-Sun in Arita, Japan
Gimhae was the first place that brought in an innovative change into the ceramics tradition and that is, it produced the first female potter when it was considered a taboo for a woman to be a potter.
The Joseon Dynasty's first female potter, Pa-sun Baek was captured by Japanese soldiers and taken to Japan during the 1592-98 Japanese Invasions of Korea.
In 2016, the city of Gimhae signed an MOU with the Baek Pa-Sun Gallery in Arita, Japan for a memorial project for the female potter and has been exchanging ceramics culture ever since.